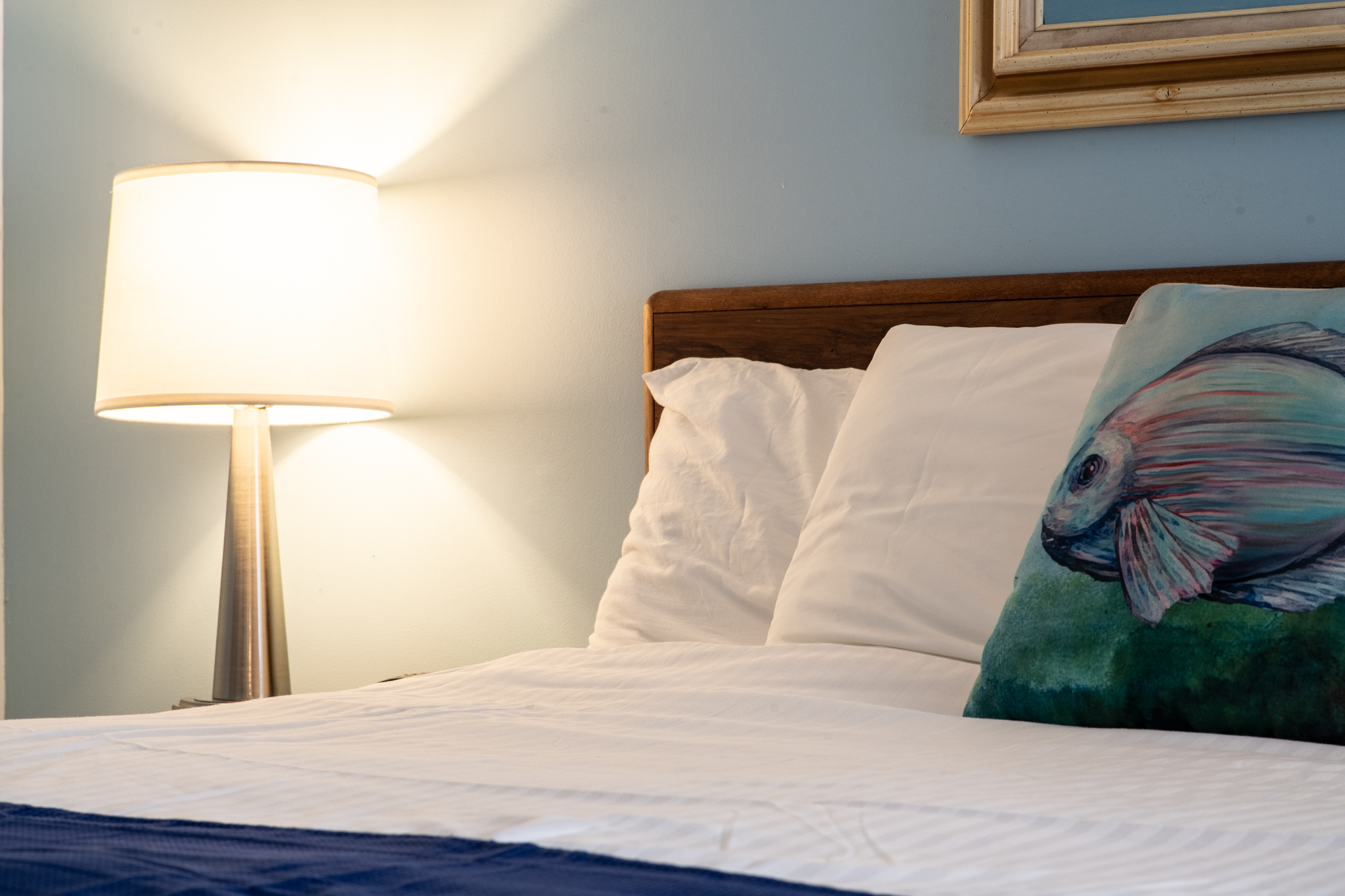 For reservations made directly on our website or via phone, a first-night deposit plus lodging tax is required to secure your reservation and will be charged to the Visa, MasterCard, Discover, or American Express card provided. If booking your reservation less than 14 days before your arrival, the entire reservation amount will be charged to your credit card and is nonrefundable.
The remainder of your balance is due at check-in and can be paid by credit or debit card. Your reservation is not confirmed until your deposit has been successfully processed. An automatic confirmation will be sent by our reservation system to the email you provide.
Reservations made through third-party websites such as Booking.com, Expedia, HotelTonight, ETC are charged 100% and are non-refundable at the time of booking.
Depending on the dates of your reservation we may require certain nights be booked together or require a minimum number of nights be booked.
Rooms are only cleaned and made up in between guests (not during stays) but extra linens, towels, coffee etc will be made available upon request.
You must be 21 years of age or older to reserve a room.Children two and under are free, all other occupants of a room count as a guest. Children under the age of 18 must be accompanied by a family member. All guest names including babies must be listed on the reservation for your safety in the event of an emergency. Pets are not permitted.
A $100 deposit will be charged to all reservations upon check in to cover any incidentals. This deposit will be refunded upon checkout after inspection of the room.
---
Check-in is 3pm to 8pm
IF YOU ARE GOING TO BE LATER THAN 8PM YOU MUST NOTIFY US WHEN BOOKING YOUR RESERVATION.
Check-out is 10am
---
We are a NON-SMOKING & NON-VAPING property. A minimum $250 cleaning fee is imposed for smoking or vaping in rooms or cabins.
The pool is normally open from Memorial Day to Labor Day but may occasionally have to be closed due to weather or maintenance, refunds will not be granted due to pool closure.
Any violation of these policies will result in the need to find other accommodations immediately.
Refunds will not be considered.
---